Puri: The auspicious chandan yatra started from today in compliance to COVID-19 restriction and in absence of devotees. It is the longest of all Yatras observed at Shree Jagannath temple at Puri.
Chandana Yatra means that the Sandalwood Voyage of the Lord, is observed to beat the heat of summer. This Yatra continues for 42 days and is observed in two parts: Bahara Chandana and Bhitara Chandana, each of 21 days.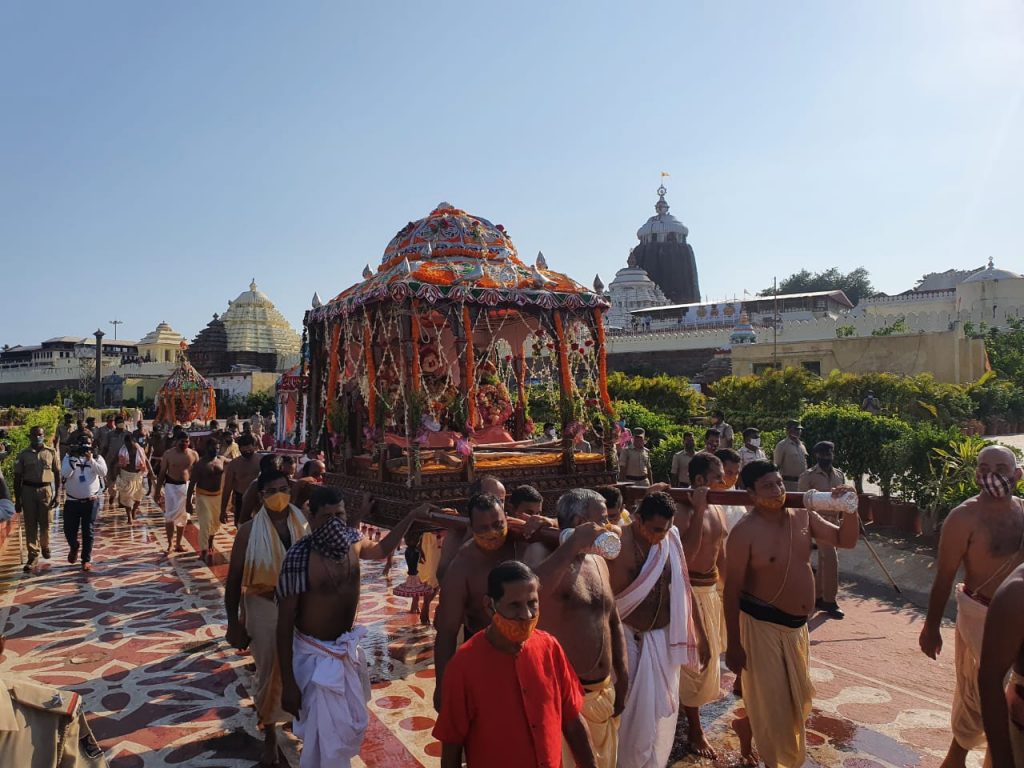 In Bahara Chandan Yatra, everyday ceremonial procession of the Bije Pratimas ( representative images) of the deities i.e, Rama, Krishna, Madan Mohan, Sridevi and Bhudevi are taken to the holy Narendra Tank.
The five Mahadevs known as Pancha Mahadev, namely Shri Yameshwar, Shri Lokanath, Shri Markandaya, Shri Kapal Mochan and Shri Nilakantha, accompany the Bije Pratimas in the procession and also in chapa or the boat ride at holy Narendra Tank.
Bhitara Chandan Yatra: The next 21 days have rituals which are held inside the temple itself. Instead of the daily cruises, the Jala-krida inside ShreeMandir happens here mainly on four occasions, the Jaistha krishna pakhya ekadashi, Savitri Amavasya, Sitala Shashti and Rukmini harana Ekadashi. The rituals of Sarbanga Chandan lagi and alata lagi is also performed.