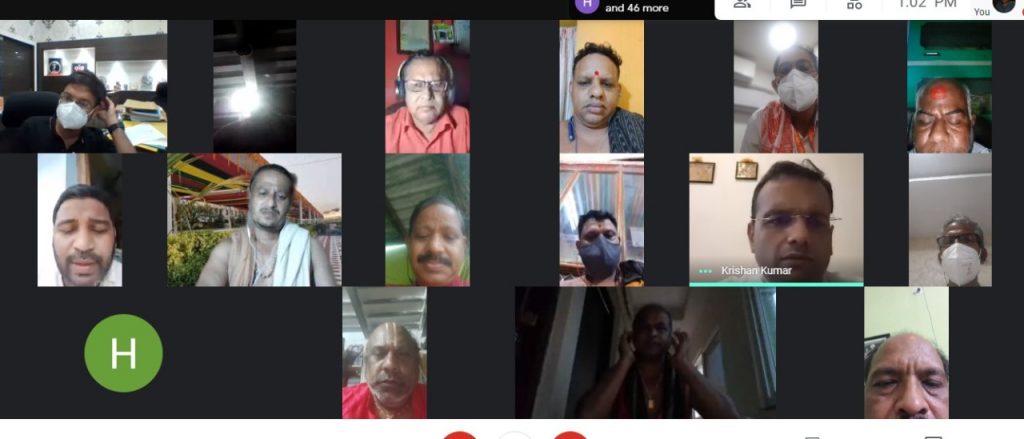 Puri: Chhatisa Nijog meeting was held today under the Chairmanship of Dr. Krishan Kumar, Chief Administrator, SJTA. The meeting was attended by Shri samarth verma Collector, Puri & Dr. Kanwar Vishal Singh SPPuri, Temple officials & the Nijog members.
Focus was laid on measures to be taken to ensure all Niti-Kanti of Mahaprabhu are performed with complete devotion, following the COVID protocols; setting an example for people to follow. Provisions will also be made for COVID testing for sevayats involved in various rituals.
The rituals for Chandan Yatra & start of construction of Rathas (chariots) will begin on the auspicious day of Akshay Trutiya i.e 15th May with minimum number of Sevayats who are required for conduct of rituals. There will be no participation of devotees/ general public.