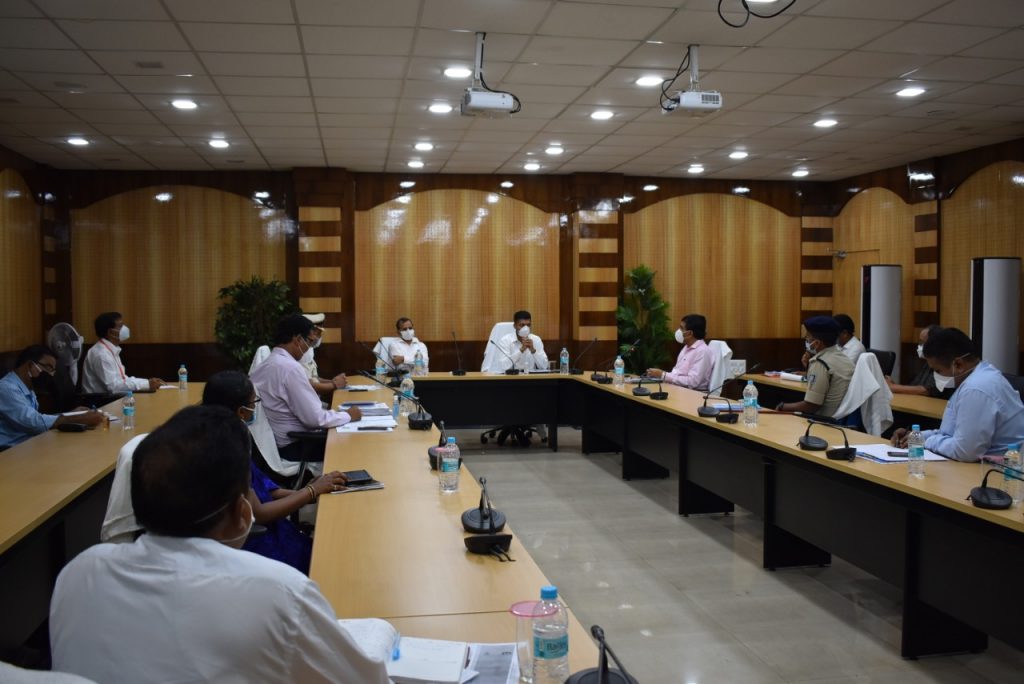 Bhubaneswar: The two senior Government Officals are forced to review the covid -19 preparation again due to increase in no of Corona positive cases in Odisha. Today Devlopmnent Commissioner Suresh Chandra Mohapatra and Secretary to CM (5T) V Kartikeyan Pandian visited Jharsuguda and Sundergarh district to review the functioning of standalone Covid hospitals of the Govt of Odisha.
They also discussed with the officials regarding the preparedness of the districts on the issues related to the return of migrant Odias from other states after the lockdown and asked collectors to strictly implement the instructions given by Government so far MGNREGA is concerned.
As the per the Government information, the Jharsuguda covid hospital is already operational at old DHH, managed by Hi tech and DMF. Similarly Sundergarh covid hospital, situated at Rourkela is managed by Hi-tech with financial support from DMF. The second standalone covid hospital at Sundergarh is at NTPC Medical college,having 200 beds managed by Govt of Odisha. They also checked the ICU facilities, isolation wards etc and expressed satisfaction.