Newdelhi: The Ministry of Home Affairs (MHA) on Friday extended the nationwide lockdown by another two weeks or 14 days. This is in addition to the extended lockdown due to end on May 4. Simultaneously the MHA has also issued guidelines to regulate different economic activities during this period.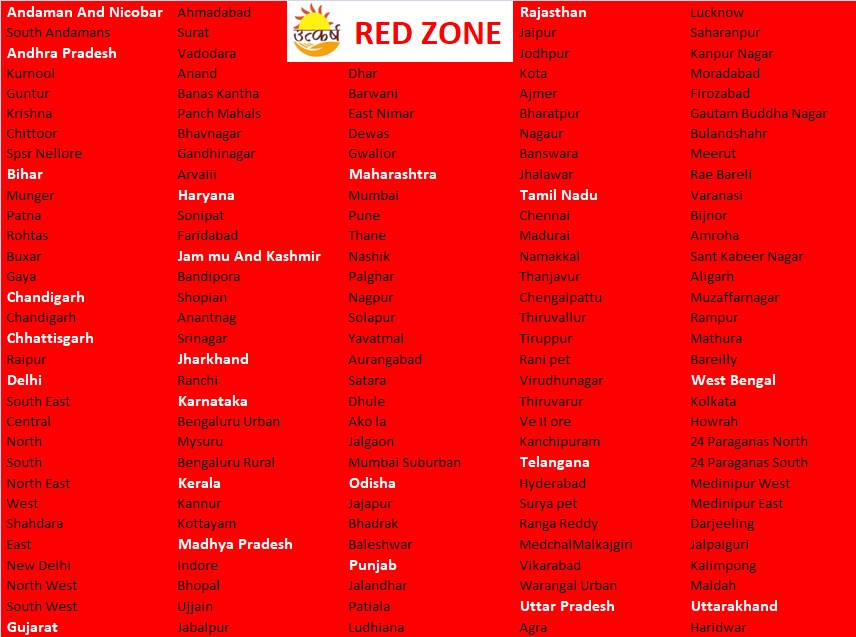 Some activities like travel by air, rail, metro and inter-state movement by road, Schools, colleges, training/coaching centres and other educational institutions will remain prohibited despite the classification of red, orange and green zones. Gym, parlour, malls will not open in any zones. But The government has allowed certain activities in orange zones, apart from the ones permitted in red zones. Taxis and cab aggregators will be allowed to operate only with one driver and one passenger per car in orange zones. All agriculture activities in rural areas have also been exempted from the extended lockdown along with all shops, animal husbandry activities.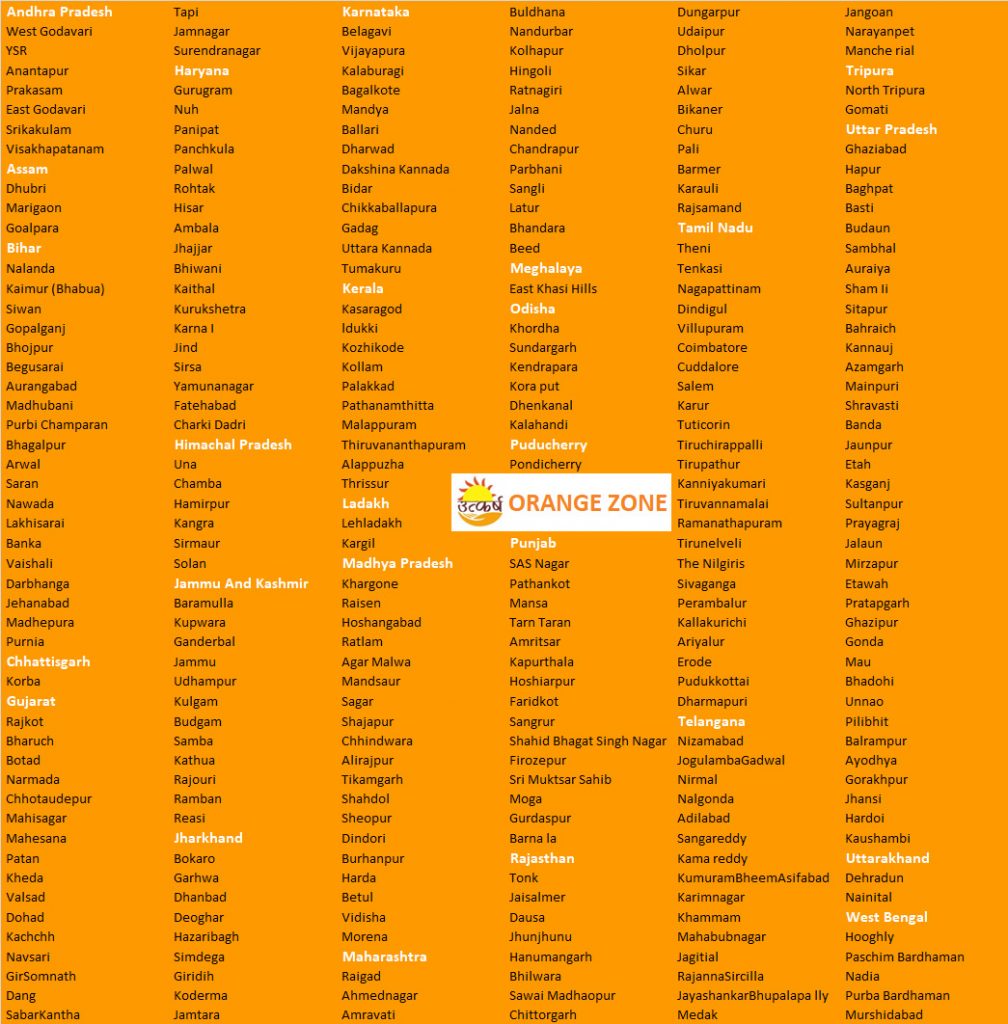 E-commerce has also been allowed to resume operations and deliver non-essential goods in green and orange zones. While inter-state and intra-state movement will continue to be restricted, buses have been allowed to operate in green zones only with 50 per cent of their capacity.
All goods traffic is to be permitted. No State/ UT shall stop the movement of cargo for cross land-border trade under Treaties with neighbouring countries. No separate pass of any sort is needed for such movement, which is essential for maintaining the supply chain of goods and services across the country during the lockdown period.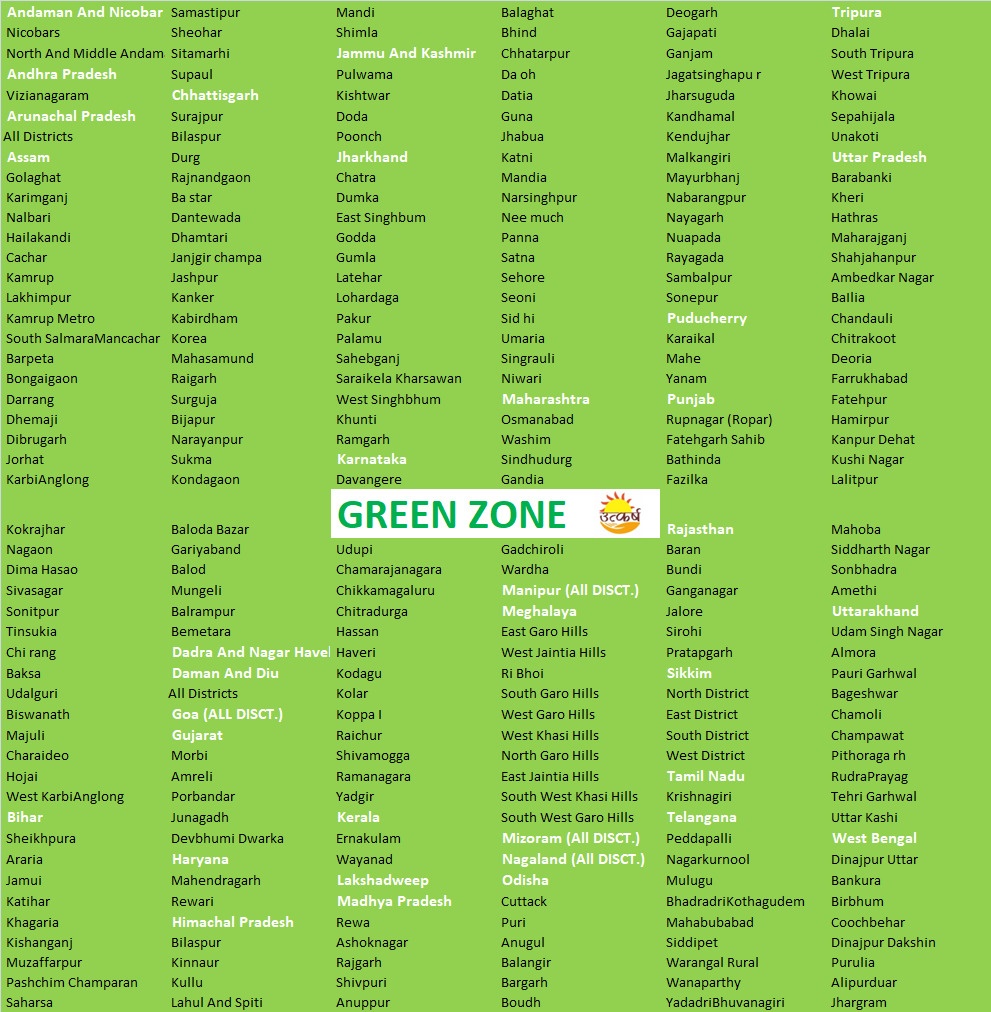 As per the MHA guidelines the movement of individuals, for all nonessential activities, shall remain strictly prohibited between 7 pm to 7 am. Local authorities shall issue orders under appropriate provisions of law, such as prohibitory orders [curfew] under Section 144 of CrPC, for this purpose, and ensure strict compliance.
In all zones, persons above 65 years of age, persons with co-morbidities, pregnant women, and children below the age of 10 years, shall stay at home, except for meeting essential requirements and for health purposes. Out-Patient Departments (OPDs) and Medical clinics shall be permitted to operate in Red, Orange and Green Zones, with social distancing norms and other safety precautions; however, these will not be permitted within the Containment Zones.